Contact us
Biarritz
Sotheby's International Realty
4 avenue de la Reine Victoria
64200 Biarritz, France
Saint-Jean-de-Luz
Sotheby's International Realty
26 boulevard Victor Hugo
64500 Saint-Jean-de-Luz, France
>
>
The Ribes Collection
Sotheby's Paris

Sotheby's is pleased to announce the sale of a selection of works from the collection of the Count and Countess de Ribes from their private mansion, which will take place in Paris on December 11 and 12, 2019.
Two sales will be necessary to disperse the Treasures of the paintings, works of art and books of this residence, which is one of the rare aristocratic houses in Paris to have preserved all its splendor since its construction at the end of the 19th century. . For each of these appointments, the gallery of Faubourg Saint-Honoré will be for a few days the scene of an event sale presenting paintings and drawings from the 17th to the 19th century, sculptures, furniture and works of art, several of royal origin. , as well as books and manuscripts. A portion of the proceeds from the sale will be donated to charities and cultural organizations.
Mario Tavella, Chairman and CEO of Sotheby's France and Chairman of Sotheby's Europe: "I am particularly moved and honored to be entrusted with this historic collection, which was compiled in the mid-19th century. The Count and Countess of Ribes, continuing this heritage, knew how to preserve and enrich it by choosing the most beautiful, both in painting and the decorative arts and in the works of French literature. »
The collection of the Count and Countess of Ribes is world renowned for the exceptional quality of its works and their perfect historical provenance, in the forefront of which is Queen Marie-Antoinette. It was brought together in the 19th century by the ancestors of the Comte de Ribes, who enriched it all his life by rigorously choosing works of rare quality. This collection was housed in the mansion, which has remained the property of the family since its construction in 1865, by the architect Auguste Tronquois for the Count of Ribes.
This extraordinary collection constitutes one of the most fascinating sets of paintings and decorative arts to appear on the market in recent years.
The latest news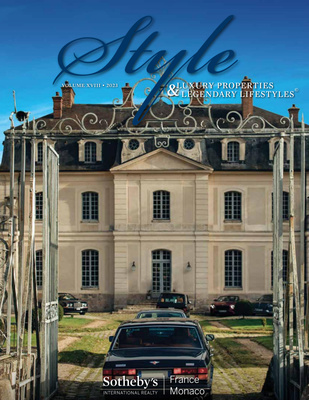 STYLE 2023
We are pleased to present the latest edition of our annual magazine, "Style - Luxury Properties & Legendary Lifestyles" by Sotheby's International Realty France - Monaco, which brings together the finest properties for sale in the Basque Country and France, as well...
Read more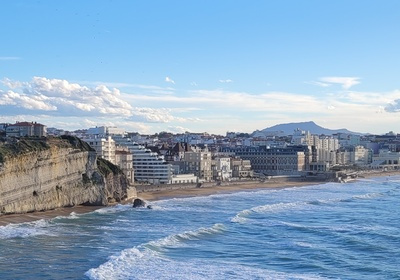 Top 7 Best Neighborhoods in Biarritz
Biarritz is a seaside town known for its elegant architecture, legendary surf spots, picturesque beaches, and quality of life. Each of its neighborhoods has its own identity, with its atmosphere and history. Whether you are looking for a lively neighborhood near the...
Read more