Contact us
Biarritz
Sotheby's International Realty
4 avenue de la Reine Victoria
64200 Biarritz, France
Saint-Jean-de-Luz
Sotheby's International Realty
26 boulevard Victor Hugo
64500 Saint-Jean-de-Luz, France
>
>
Update on Real Estate Market in Biarritz and Basque Coast

Only a few hours from Paris and London, the Basque Coast attracts more and more people looking for a primary or secondary residence by the sea, as well as investors. The seasonal rental market is becoming increasingly flourishing, and rhymes with safety and secure investment, ensuring good profitability.
The real estate market remains under tension, with a demand growing steadily over the last 5 years. We have seen an average price increase of 15% for apartments, and 7% for houses, over the last 12 months. The prices soar for some high-end estates, with an exceptional situation.
It is not rare to reach Paris prices in Biarritz, Guéthary or Saint Jean de Luz. This is explained by a unique location between ocean, mountains and countryside, very close to Spain, which makes it a place increasingly prized for its quality of life and lifestyle, authentic, chic and discreet. Becoming an owner in Biarritz allows you to make a good investment while enjoying the mild climate of the Pyrénées Atlantiques throughout the year.
Biarritz Sotheby's International Realty is a real estate agency specializing in the sale of luxury properties on the Basque Coast. We help you to find the property of your dreams, a traditional Basque house with pool in Arcangues, a seafront apartment with view, a town house in Saint Charles or Beaurivage, a luxury apartment with terrace in downtown Biarritz, a contemporary villa in Anglet Chiberta close to golf courses, to invest in real estate on the Basque Coast.
The latest news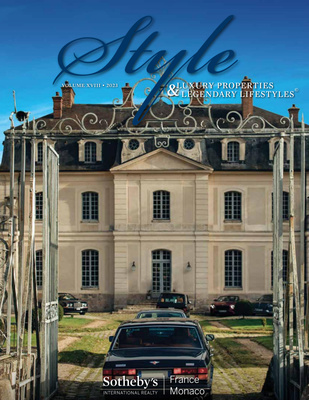 STYLE 2023
We are pleased to present the latest edition of our annual magazine, "Style - Luxury Properties & Legendary Lifestyles" by Sotheby's International Realty France - Monaco, which brings together the finest properties for sale in the Basque Country and France, as well...
Read more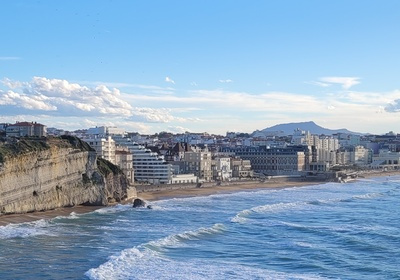 Top 7 Best Neighborhoods in Biarritz
Biarritz is a seaside town known for its elegant architecture, legendary surf spots, picturesque beaches, and quality of life. Each of its neighborhoods has its own identity, with its atmosphere and history. Whether you are looking for a lively neighborhood near the...
Read more