Contact us
Biarritz
Sotheby's International Realty
4 avenue de la Reine Victoria
64200 Biarritz, France
Saint-Jean-de-Luz
Sotheby's International Realty
26 boulevard Victor Hugo
64500 Saint-Jean-de-Luz, France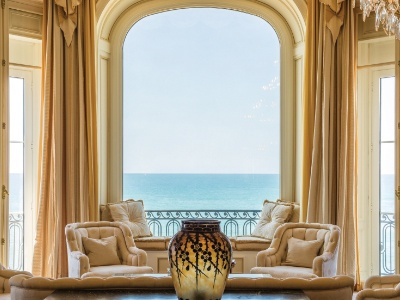 Sotheby's International Realty France – Monaco

With over 1.000 agencies worldwide, Sotheby's International Realty is the world leader in luxury real estate, and provides you all the benefits of an international and efficient network, coupled with our in-depth knowledge of local markets for more than 30 years on the Basque Coast.

The famous auction house Sotheby's creates Sotheby's International Realty in 1976 to meet its costumer's requirements in real estate, and assist them in the research of luxury estate, or their selling plans. The successful firm grows and became the world largest network for luxury real estate worldwide.

Exclusive Sotheby's representative on the Basque Coast, Biarritz Sotheby's International Realty offers its professionalism, efficiency, discretion, and rigor to serve your real estate plans. Our close ties with the illustrious Sotheby's Auction house, founded in 1744, guarantees us a unique position within the luxury Real Estate and Art worlds.